On the southwestern coast of Mauritius, the Domaine de Bel Ombre is immortalised in Jacques-Henri Bernardin de Saint-Pierre's novel, Paul et Virginie. The French author was also a botanist and natural historian, who visited Mauritius to study plants in the late 1760s. His story, about two half-siblings who were prevented from exploring their affection for each other and died tragically young, has been compared to Shakespeare's Romeo and Juliet. First published in 1788, the novel has been translated into multiple languages.
A 1,300 ha sanctuary for the fauna and flora
The Domaine de Bel Ombre is a former sugar estate, which now boasts two five-star hotels and a beach club practically at the water's edge, a spa, the fine-dining restaurant Le Château de Bel Ombre, a championship level golf course and the Frédérica Nature Reserve. The latter is a 1 300ha sanctuary for fauna and flora, providing a haven for wild apple and ebony trees as well as monkeys, birds, wild hares, boars and Java deers.
At the heart of the estate, just 40 minutes' drive from the Sir Seewoosagur Ramgoolam International Airport, is the prestigious Integrated Resort Scheme, Villas Valriche. Developed and promoted by the ENL group on freehold land that can be sold to foreigners, at a price that also qualifies buyers for Mauritian residency, almost 90 percent of the first 160 plots released have been sold.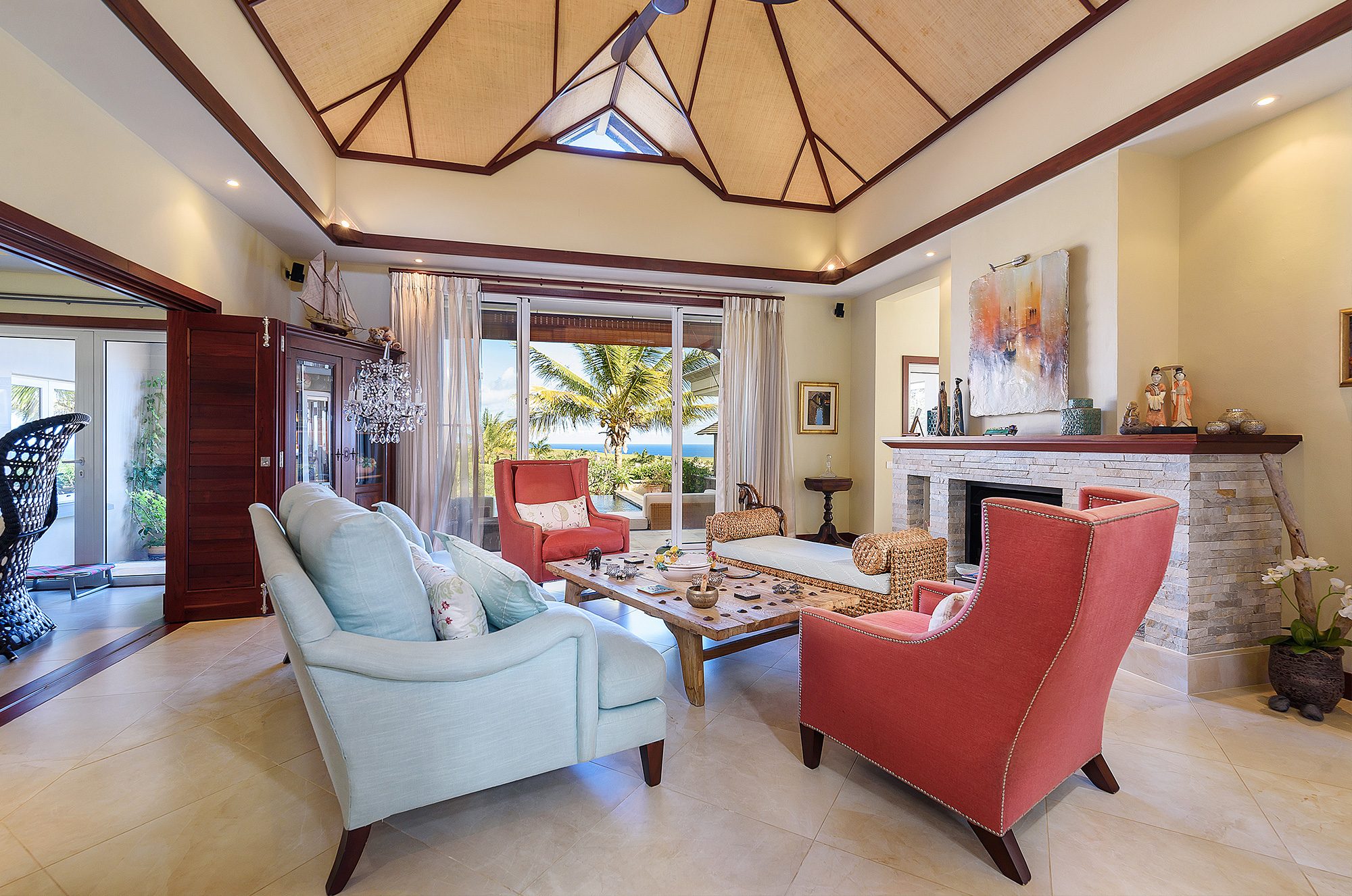 Villas Valriche Oceanfront Golf Estate
There are five standard designs that can be applied in different configurations to the 288 plantation-style villas in the development. They range in size from two to four plus bedrooms and a surface area of 150m² to 500m², with landscaped gardens from 700m² to over 2 000m², generous verandas and an infinity pool. The price ranges from a two-bedroom villa at $890 000 to a three- to four-bedroom villa for $3 004 000.
The villas overlook the sea, or the golf course designed by Peter Matkovich, which extends over more than 100 hectares. The golf complex incorporates an 18-hole championship course that is the venue every alternate year for the AfrAsia Bank Mauritius Open, the only worldwide trisanctioned tournament endorsed by the European, Sunshine and Asian tours. 'The international exposure this brings for the island is very important,' says Mauritius Sotheby's International Realty real-estate manager Jennifer Hirst, 'and we always see a spike in interest in Villas Valriche when the championship is held at the Heritage Golf Club.'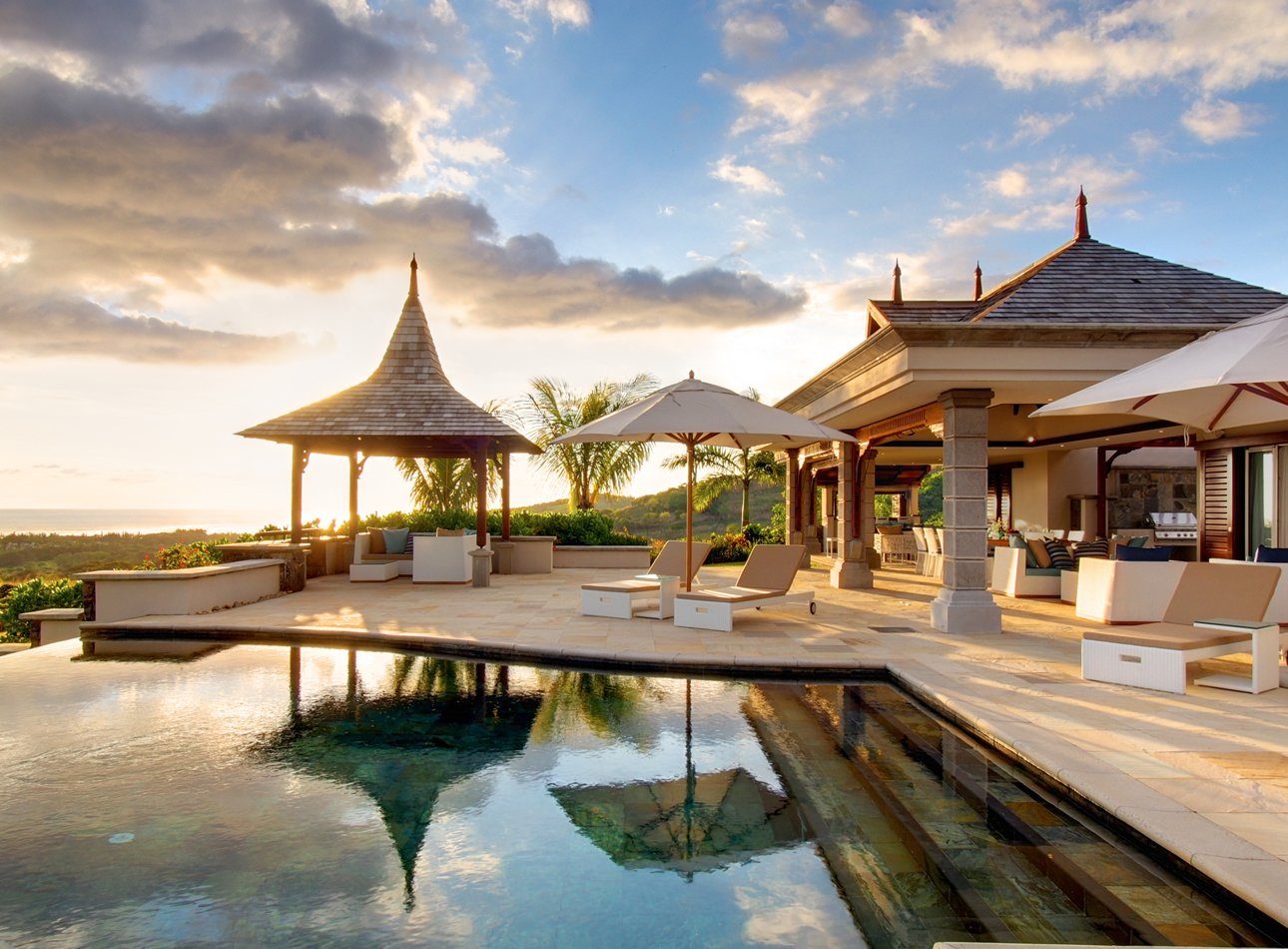 For owners who desire bespoke homes and privacy, the plantation-style Villas Valriche development incorporates five standard designs that can be applied in different configurations, ranging from two to four bedrooms, with landscaped gardens, verandas and infinity pools.
Limited selection with elevated views on the island
More plots just released are located on the west side of the estate, leading down towards the C Beach Club, as well as a limited selection of the plots that offer the best elevated views on the estate (if not on the island), says Hirst. 'This exclusive collection of villas is ideally suited to owners who desire larger, bespoke homes in an exclusive private setting.'
For more information, contact Jennifer Hirst on [email protected] or visit villasvalriche.com or sir.mu.
Source: Private Edition, Issue 33. Original article by Debbie Hathway.
Was this page helpful?
Let us know if you found our content helpful. You can write to us here.