Sport has been a major focus in Moka for a long time. The smart city offers residents a broad range of opportunities to enhance their work-life balance through participating in sporting activities in a safe and appealing environment. From tennis courts and a swimming pool to archery, karate and indoor soccer, everything you need is within reach – as well as top-notch sporting events.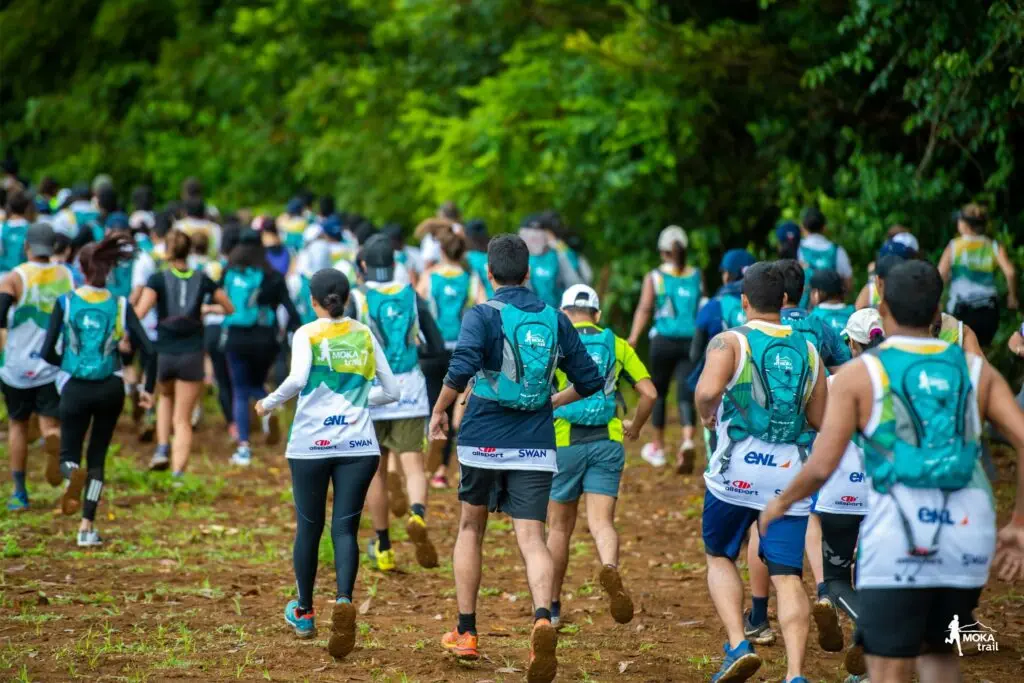 Moka Trail, a must for trail enthusiasts
The 7th edition of the Moka Trail was held on 5 October 2019. This event launched in 2013 has become an essential activity for all trail lovers. Despite the rainy weather, there was a friendly atmosphere; participants were twice as cheerful as last year, showing greater solidarity and sportsmanship.
Racing to the power of 7
For this seventh year, the distances for all four races, including two new ones, were in multiples of 7. In addition to the Petit Both (14km) and Grand Pouce (28km), there were the Deux Mamelles (7km) and Kids Fun Run (3.5 km). That race for children aged 6 to 11 gave families looking for some quality time together the opportunity to take a wonderful stroll together.
The Moka Trail is a growing success attracting an increasing number of enthusiasts every year. This year's edition set a new record of 2,325 participants. This event is a chance to live a unique experience along beautiful trails amid breathtaking scenery in the heart of the island.
An unforgettable experience
The muddy trails did not demotivate participants. On the contrary, there were lots of happy faces crossing the finish line. During the event, there was a strong sense of solidarity reflecting Mauritian unity. Despite the weather, the participants helped each other and showed that what mattered most was sportsmanship and support.
And what would the Moka Trail be without its incredibly green setting? Everything was designed for an eco-friendly event. Camel water bags were offered to participants to carry their water, thus reducing the use of plastic bottles; sugarcane bagasse plates and bamboo cutlery were also used for the meals. The uneaten food was distributed in the region to prevent wastage.
All participants were rewarded with a free sports session and health check-up at Synergy Sport & Wellness Institute to encourage them to take part in regular sports activities, which make an important contribution to Moka Smart City, developed by the ENL Group.
The Moka Trail powerfully embodies the city's values through its warm and welcoming atmosphere as well as a focus on the environment. It is also an opportunity to challenge oneself amid a lush, beautiful landscape… that's what the Moka Trail is all about!