L'objectif? Attirer les professionnels voulant s'installer à Maurice. C'est dans cet esprit que le gouvernement mauricien a lancé en novembre 2020 son Premium Travel Visa. Cette initiative séduit avec un taux de demandes de 28,5% émanant de France, suivi de 7,7% d'Inde, de 7,5% d'Allemagne et de 7,2% des Etats-Unis, selon des chiffres datant du 04 février dernier.
Le télétravail sous le soleil mauricien
En effet, en plein boom de l'ère numérique, le télétravail n'a jamais été aussi simple.
Bien entendu, à l'instar des Maldives ou de la Barbade, plusieurs autres îles à travers le globe font les yeux doux aux riches étrangers, mettant en avant leurs versions du système de visa renouvelable. Mais, pour ceux qui veulent se dorer la pilule tout en travaillant à distance installés dans un environnement Covid-Free, il n'y a qu'une destination possible, Maurice.
Maurice, plus qu'une destination COVID-SAFE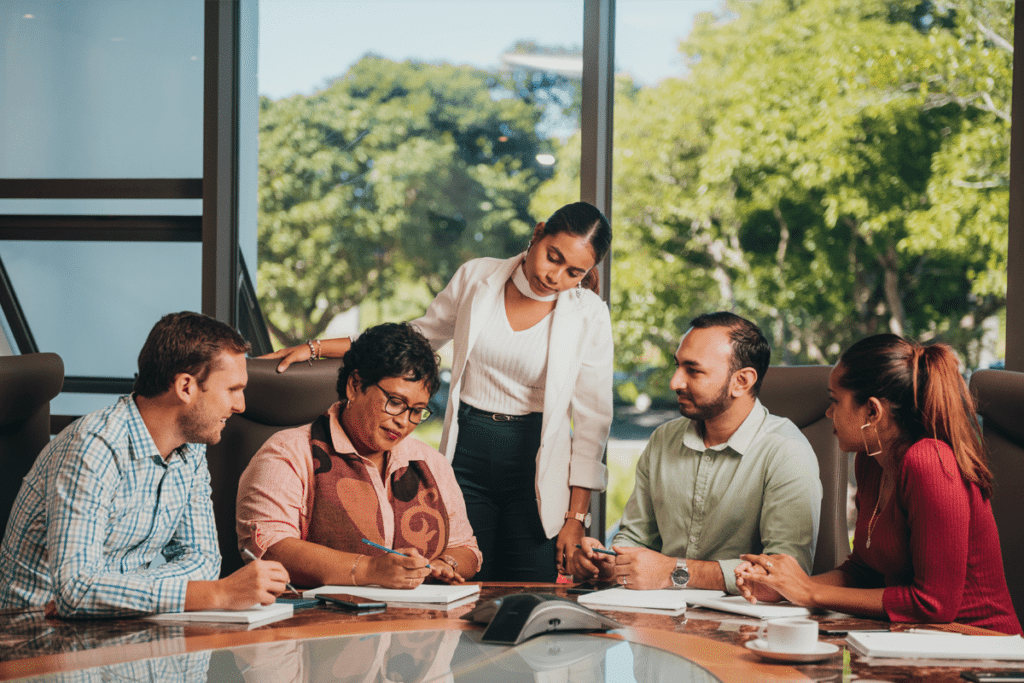 Si des offres vous en trouverez mille sur le marché, ce que Maurice vous propose sera à n'en pas douter bien plus alléchant. Premièrement, l'île a enregistré zéro, je dis bien zéro, cas local de Covid-19 depuis le 27 avril dernier.
Premier en Afrique dans le classement de la Banque mondiale sur la facilitation des affaires, Maurice se veut être une plaque tournante bien connue pour les services bancaires, financiers et juridiques, offrant une qualité de service de classe mondiale. De ce fait, tout investisseur ou professionnel ne rencontrera aucun obstacle majeur pour transférer ses opérations dans l'île ou encore pour délocaliser son entreprise. Il est à savoir que Maurice est dans un fuseau horaire idéal (GMT + 4) pour travailler à distance avec l'Europe, l'Afrique, l'Asie et le Moyen-Orient.
Point intéressant pour les digital nomads, le pourcentage de pénétration d'internet à Maurice est à hauteur de 64% selon les recoupements de la Banque mondiale.
Pour votre paix d'esprit, Maurice vous offre un environnement serein, stable et sure où votre famille et vous-même serez toujours en sécurité.
Selon l'index de démocratie de l'Economist Intelligence unit, le pays est classé premier en Afrique, étant une démocratie totale. Il est à savoir que seulement vingt pays dans le monde ont le statut de démocratie totale.
Maurice, exemple de résilience économique
7,9%. C'est le taux de croissance attendu pour 2021 selon les estimations de la Bank of Mauritius (BoM). Sévèrement touchée par les rafles de la pandémie, l'économie mauricienne reprend du poil de la bête avec la campagne de vaccination qui a déjà démarré. Premiers à recevoir l'injection, l'on retrouve le personnel soignant des hôpitaux, les membres des forces de l'ordre et le secteur hôtelier, signe que le tourisme se prépare à un redémarrage en trombe.
En ce qui concerne la trésorerie de la BoM, les réserves internationales brutes s'élevaient à USD 7,8 milliards au 31 janvier dernier, représentant plus de 14 mois d'importations.
Comment obtenir le Travel Premium Visa ?
L'application se fait via la plate-forme de l'Economic Development Board (EDB) et peut être validée dans un délai de 48 heures. Parmi d'autres critères, les demandeurs doivent fournir la preuve de leur projet de long séjour et des fonds nécessaires pour couvrir leurs frais de séjour, ainsi qu'une assurance santé et de voyage entre autres.
Un ressortissant étranger peut aussi faire une demande pour un 'occupation permit', s'il souhaite investir à Maurice et acquérir un bien immobilier sous les plans IRS (Integrated Resort Scheme), RES (Real Estate Scheme), PDS (Property Development Scheme) ou encore SCS (Smart City Scheme).
Plus de détails à propos des permis de résidence par Mauritius Sotheby's International Realty.
Was this page helpful?
Let us know if you found our content helpful. You can write to us here.