Mauritius combines a picturesque tropical setting with modern infrastructure and lifestyle. There are plenty of opportunities for foreigners who want to live and work or invest in the country. Here's your guide on how to work in Mauritius.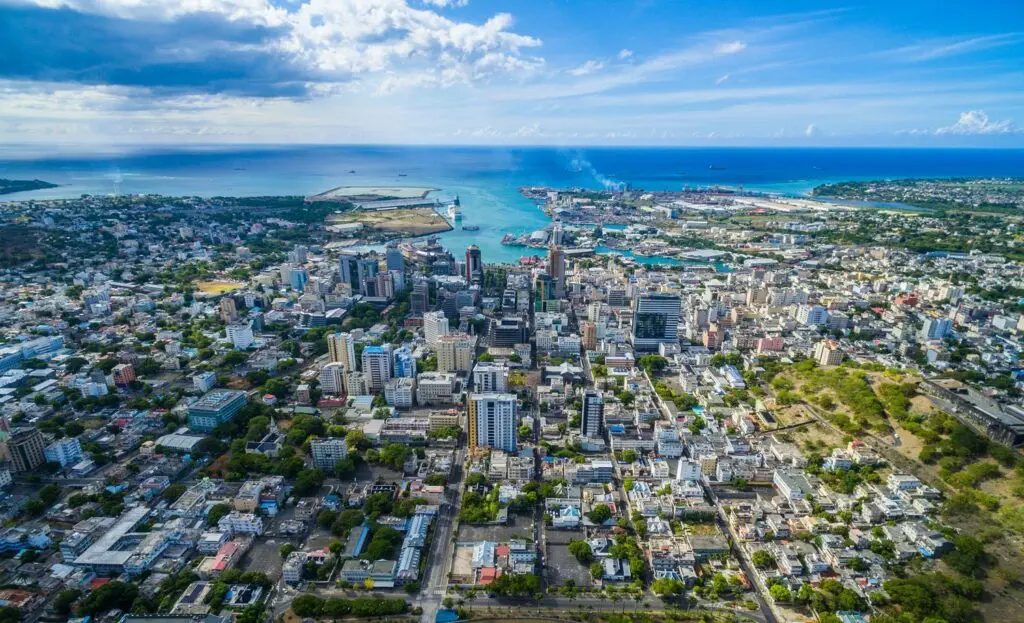 Booming services and steady 3.5%+ GDP growth
Strong growth in the services sectors has led to increasing demand for various kinds of expertise, hence creating opportunities for foreigners with suitable technical skills or investment projects. Those who have obtained a residence permit through the purchase of property valued at a minimum of USD 500,000 under the PDS/SCS regime can also apply for a work permit.
Tourism, financial and IT services, as well as value-added manufacturing and agro-industries, have long surpassed sugar production as the mainstay of the national economy. The country's annual GDP growth rate has been hovering around the 3.5-4% mark for the past decade. Mauritius is also a vibrant democracy with very low crime rates, world-class healthcare and education systems as well as top rankings in Africa on social development and corruption indices.
International languages and favourable tax regime
English and French are the main international languages spoken by most of the country's 1.3 million inhabitants as well as in business and government services. It is therefore easy for foreigners speaking these languages to get involved in various sectors.
The best opportunities in Mauritius lie in finance, IT, engineering, tourism, leisure, healthcare, training and real estate to fill management and technical expertise positions – with a flat tax rate of 15%. Most of the foreigners in senior positions are from Europe, Asia and Africa.
The Occupation Permit, the key to working in Mauritius
The Occupation Permit is an essential requirement for foreigners who want to work in Mauritius, allowing them to live and pursue an occupation in the country. It is valid for three years and renewable upon application.
Foreigners may apply for an Occupation Permit under three categories:
Self-Employed
An applicant in the self-employed category must first register with the Registrar of Companies of Mauritius and must be the entity's sole employee. An initial investment of USD 35,000 (or the equivalent in other currencies) is required. The annual turnover must be at least MUR 600,000 in the first two years and MUR 1,200,000 thereafter.
Investor
The foreign investor must be a shareholder and director of a company registered in Mauritius. The turnover generated for each applicant must be at least MUR 2 million in the first year and MUR 10 million in the two subsequent years. An initial investment of USD 100,000 (or the equivalent in other currencies) is requested from each investor in the company under which the application is made.
The requirements are different for two categories of investors:
Investor – Machinery and Equipment: A minimum bank deposit of USD 25,000 as initial investment and the remaining amount in terms of high-tech machinery and equipment.
Investor – Innovator Occupation Permit: An initial bank deposit of USD 40,000 and the remaining amount in terms of R&D expenditure.
Professional
An applicant in the professional category must earn a monthly basic salary of at least MUR 60,000, except in the ICT Sector, where the minimum amount should be MUR 30,000.
How to find work: Networking can be very useful. It is a good idea to ask friends and professional acquaintances about vacancies that could match your profile in Mauritian companies. Prospective candidates should also use online resources and tools: leading companies in Mauritius can be contacted via their LinkedIn accounts. You can also visit the websites of various Mauritian recruitment agencies or the Mauritius section of international recruitment websites, such as:
Adecco • Adecco Careers • MyJob • Expat Jobs • Career Jet
How to apply for an Occupation Permit
The Economic Development Board (EBD) has been set up to promote investment and economic development in Mauritius. This government body manages all applications, which must be submitted through its online service.
A useful practical guide provides all the necessary information on the application procedure, documents to be submitted and forms to be completed.
Mauritius has been independent for only a few decades but already enjoys a commendable level of development and continues to pave the way for the future. Living and working in the country is an exclusive opportunity for foreigners, whether single or married with families, to experience a unique work-life balance and quality of life in a safe and pleasant environment.